Your roofing in Angleton will take a hammering from the weather in Texas over the course of its lifetime, and as a result, it will ultimately wear out and need to be replaced. When the time comes, you will be required to make arrangements for the replacement of the roof. It is essential to repair your roof in a timely way in order to stop any more damage from occurring and to keep the value of your property intact. In addition, there is really little that is more vital than making sure that your loved ones and your valuables are protected inside of a shelter that is structurally sound.
Which Angleton Roofing Company You Select Is Crucial
However, before you get started, you need to put some thought into who you will employ to do the task so that you may maximize your chances of success. Changing out a roof is not a do-it-yourself activity, despite the fact that many other home repair tasks may be accomplished by the homeowner. In order to finish the task to the required quality, you are going to need the assistance of a professional.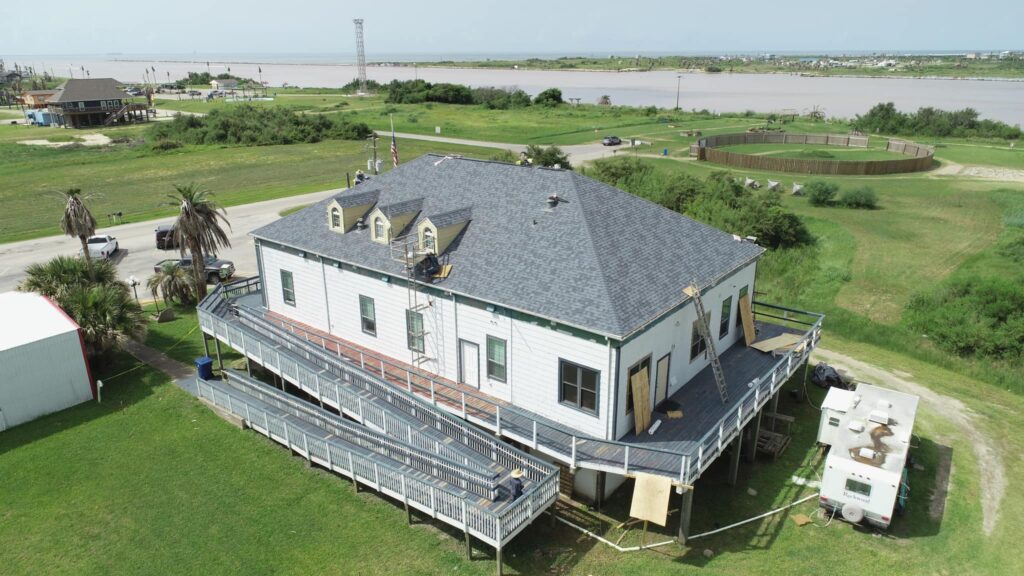 Make sure the roofer you choose has the experience, a license, and insurance before hiring them. Be sure to get any permissions that are required for the job as well, so that you don't run into any surprises further down the road.
Time and financial commitment are the two most important aspects to think about before beginning any residential remodeling or restoration project. You may prepare yourself ready for this by reserving some of the funds in your budget for any unwanted circumstances that may arise. If you take this precaution, you won't have to worry about finding additional money to cover unexpected expenses when they inevitably arise.
We Provide the Finest Roofing in Angleton, Texas.
Brazosport Roofing, LLC provides top-quality new roof construction and roof repair using a full range of the best roofing products and roofing systems. You can rest assured we will complete your roofing project to the highest standards and practices, leaving you and your family Covered for many years to come!
In the event that you require the replacement of your roof, we will be here to assist you through each stage of the process. Call the most reputable roofing contractor in Angleton right now at (979) 297-9600 to set up an appointment for your free estimate.